The specifics of a breakaway system for trailers
A breakaway system is an essential component for trailers. It's designed to bring your trailer to a stop if it gets disconnected from your vehicle. This type of setup is essential for safe driving when you're hauling a trailer around.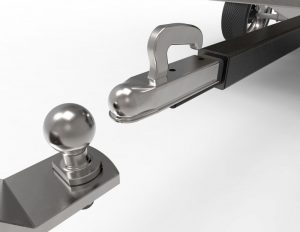 How is it powered?
Breakaway systems run on their own power supply. It's independent from the trailer's connection that powers the rear lights from the vehicle's battery. This is because it needs to have a way to activate when it's not attached to your vehicle. The standard size is a regular 12-volt battery.
You can find it on your own by looking for a black case near the front of the trailer. The plastic material in the housing is non-conductive to prevent electrical problems, and it's immune to rust. The battery has a lifespan of about two years, and you need to replace them regularly to ensure optimal performance. This type of battery requires regular charging. They deplete in approximately 10 to 25 minutes when you don't have the pin connected. You can charge them up before going on your trip using a standard battery charger. There are also connection chargers that draw juice from your car's battery when the motor is running. Using one of these trailer accessories gets you a full charge in about 10 minutes.
What causes the breakaway system to activate?
There's a cable that you run from your vehicle to the breakaway system. You connect one end of it to a port near the hitch, and the other to a pin attached to the trailer. When the trailer comes apart from the truck, the pin separates from the power cable. This activates the breaking system. Be careful to note that whenever the pin is out of the cable, it's drawing power from the battery. Make sure to keep the pin attached at all times. There are electric brakes on the other end. They arrest the motion of the wheels. This keeps the trailer from moving when it comes undone.
Why is a breakaway system important?
Whenever you take the time and effort to haul something, your cargo is important to you. Automatic brakes keep the trailer from rolling away to where you can't get at it. They also reduce the chance that a runaway trailer could drift into oncoming traffic and injure someone. This type of system is simple to install and offers an extra level of protection.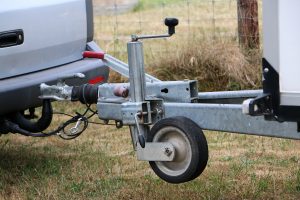 Think about what you stand to gain by making sure that you're protecting your trailer, vehicle and goods. Straightline Suspension is the best source of trailer repairs and system installs in Arizona. Give us a call or fill out the contact form to set up an appointment to install a breakaway system. Once it's in we can also provide regular maintenance to ensure optimal performance. Head out on the road with peace of mind when you have us set you up with a reliable breakaway system today.